Selected Staff Profiles
Ian Blake, MA Cantab, ibip Japan Managing Director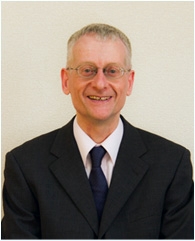 Born in East Sussex, England. Ian graduated in Natural Sciences and Engineering from the University of Cambridge, UK. After graduating Ian spent six years in manufacturing, then over six years in technical consulting in Europe and Japan. Ian passed the Japanese Language Proficiency Test (JLPT) Level 1 exam in 2001 and has worked full-time in the patent industry since 2004.
After in-house proof reading and translating Ian was appointed as Translation Department Manager with a leading Japanese patent office. He embarked on freelance patent translation in 2006. Ian co-lectured the Japanese Intellectual Property Association (JIPA) English Patent Specification Writing course (E8C: Mechanical) from 2006 to 2009. In his spare time, Ian has a passion for DIY, gardening (specializing in cacti), playing the piano, and cycling.
James Split, US Patent Agent, BSE Electrical Engineering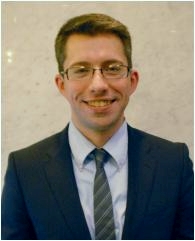 Before joining ibip Japan kk in 2015, James worked three years for the USPTO as a Patent Examiner, Class 324, examining in electric and magnetic measuring and testing arts, including magnetic sensors, electrical fault finding and diagnostics, analog and digital test circuits, semiconductor testing machines and the like, current sensors, and tariff/utility meters.
As an undergraduate, James was torn between the sciences and the arts, and consequently obtained two degrees from the University of Michigan, a BSE in Electrical Engineering, and a BA in Japanese studies, including a year at Kyushu University. James then went on to work under the JET Program for a total of five years for two prefectural governments in Japan, Shimane and Shiga. Assignments included nearly a year translating IP license and technology transfer agreements, and providing general support to a nanotechnology exchange program between Shimane Prefectural Government and the US State of Texas. This period of time acted as a trigger for his subsequent career change to patents.
James is relatively new to ibip Japan kk, but now oversees electrical patent translations, as well as providing internal and external training and consultancy on US patent law and practice.
Andrew Wood, MA Cantab, Senior Translator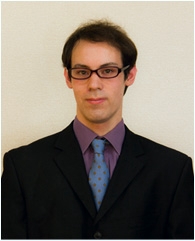 Born in Bedford, England. Andrew graduated in language studies from the University of Cambridge, UK. Andrew has lived in China, and is fluent in Mandarin as well as in Japanese. After joining ibip Japan, he has readily grasped the idiosyncrasies of patent translation, progressing to senior translator in just over one year, and now plays a critical role at the company.
Andrew enjoys growing plants, with a particular fascination for cacti, and enjoys losing himself in maps and urban infrastructure, both figuratively and literally. He also enjoys walking, whether in the city or the countryside, and is interested in weather, climate, cities, the ocean, and just about anything else that catches his eye. Andrew knows more kanji than strictly necessary.
Joanna Kawakubo, MA (Translation), Translator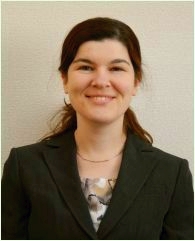 Having a passion for languages, Joanna first learnt French, studying at Edinburgh University before studying and working in Paris. She began learning Japanese whilst teaching English in Japan, before obtaining a master's degree in Translating and Interpreting using Japanese from Newcastle University after returning to the UK. She has also achieved Level 1 of the Japanese Language Proficiency Test.
Joanna has been using Japanese in a professional context since 2008, gaining extensive experience in technical translation whilst working for a leading Japanese automobile manufacturer. She is now putting this to good use at ibip Japan.
Joanna's first experience of living in Japan was on the islands of Kozushima and Niijima – places she later found many Japanese haven't even heard of! Whilst there, she learnt to enjoy kusaya (a kind of very pungent dried fish), as well as many other aspects of Japanese culture. She also enjoys practicing yoga in her spare time.
Wesley Chu, BS, Checker and Translator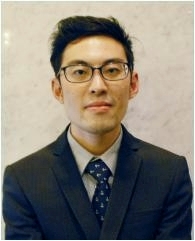 Wesley obtained his Bachelor of Science degree from University of California: Davis, majoring in Biomedical Engineering. Wesley worked for an FDA regulated laboratory running quality control tests after graduating, and then for a biotech company's research and development department engaging in DNA synthesis. Wesley next took a bold career step, and came to Japan to throw his energy into teaching English. As an English teacher he enjoyed drawing on his technical background to help students with their technical English, as well as polishing their English grammar and expression skills.
Before moving to ibip Japan kk, initially as a checker, he had a slightly scary reputation as a strict teacher. Wesley now enjoys a balance of checking other translators' work and translating. In his spare time he enjoys juggling and playing tennis.